Medium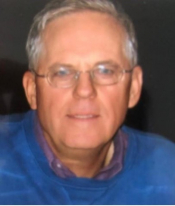 Chair, Ronald Goodman
Ron Goodman was born in Grand Forks, North Dakota in 1947. He was raised primarily in Rolla and Napoleon, North Dakota. He graduated from high School from Assumption Abbey Prep School, Richardton, North Dakota in 1965. Ron attended Notre Dame University, transferred to St. John's University, Minnesota, and graduated with a BS in Psychology in 1969. He served in the U.S. Air Force from 1969 to 1973. While in the Air Force, he did graduate work through the University of Southern California and attended the University of North Dakota (UND) after his discharge from the military. Ron received a Masters degree from UND in 1974 in guidance and counseling. Ron worked for a North Dakota human service center in Mandan from 1974 to 1978. He attended the UND School of Law from 1978 to1981 and received a JD degree from UND in 1981. He entered private law practice in Oakes, North Dakota in 1981 and continued until 1991 when he assumed the position of Dickey/LaMoure County Judge. He served as county judge until 1995 when he was elected to a North Dakota District Judge position. Ron served as district judge until 2009 when he retired and assumed a surrogate judge position. He resigned that position to assume his role on the North Dakota Ethics Commission in 2019. Ron has taught business law as an adjunct professor for both Valley City State University and the University of Mary. He is a member of the Oakes, ND Legion and VFW, the Oakes Lions Club, and St. Charles Borromeo Catholic Church. Ron currently serves on the Oakes Area Community Foundation and the Oakes School Foundation. Ron married Mary Jo (Kambeitz) Goodman in 1968. Ron and Mary Jo have two children, Chris and Eric, and five grandchildren, Katie, Reid, John, Faith and Betsy. They also have four granddogs.
Medium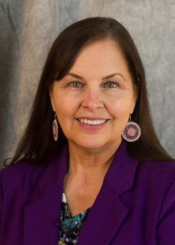 Vice Chair, Cynthia Lindquist, PhD
Dr. Lindquist has been president of Cankdeska Cikana (Little Hoop) Community College (CCCC) since 2003. CCCC serves the Spirit Lake Dakota reservation community, employs about 120 people, averages 200 students per semester with a general fund budget of approximately $12 million. Dr. Lindquist is a member, Spirit Lake Dakota Nation, Fort Totten, ND and her Dakota name is Star Horse Woman (Ta'Sunka Wicahpi Win). As a Bush Foundation Leadership Fellow, Dr. Lindquist earned a PhD in educational leadership from the University of North Dakota; a Master's in Public Administration with an emphasis on tribal health systems from the University of South Dakota; and a bachelor's in Indian Studies/English from the University of North Dakota. Dr. Lindquist serves on the Executive Committee for the American Indian Higher Education Consortium (AIHEC); is a Board member for the American Indian College Fund; and a member of the North Dakota Ethics Commission.
Medium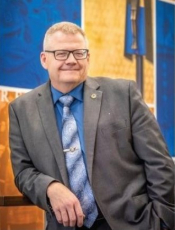 Brigadier General (Retired) Dave Anderson, Commissioner
Brigadier General (Retired) Dave Anderson was appointed to the North Dakota Ethics Commission in 2019. Dave currently serves as the Coordinator of Military Student Services at the University of Mary, Bismarck, ND. Dave accepted the position at University of Mary upon retiring from the North Dakota Army National Guard after 34 years of service. During his career Dave had many military assignments including serving as the Commander of the 142nd Engineer Combat Battalion during its deployment to Iraq from April 2003 to April 2004. Dave served in multiple assignments of increasing responsibilities in the North Dakota National Guard culminating in his appointment as the Commander of the Army Component, North Dakota National Guard. Dave received his undergraduate degree from North Dakota State University and his Master's degree from the U.S. Army War College, Carlisle Barracks, Pennsylvania.
Medium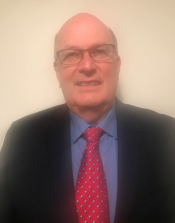 Edwin (Ward) Koeser, Commissioner
Edwin (Ward) Koeser grew up on a farm near Watford City and after graduating from Dickinson State College, joined the North Dakota National Guard. Ward taught school in Terry, Montana in the 1970's and in 1978 moved to Williston to start a communications company known as Kotana Communications. He sold the business and retired in 2017. Ward was elected mayor of Williston in 1994 and served in that capacity for 20 years, retiring in 2014. During the last four years of his term, he witnessed a doubling of the population due to an oil boom in the region. Mr. Koeser serves on several local boards and on the Garrison Diversion Conservancy District Board. He also is a trustee on the board of Oklahoma Wesleyan University. Ward was appointed to the North Dakota Ethics Commission in 2019. Ward and his wife, Joetta, have three grown children and nine grandchildren.
Medium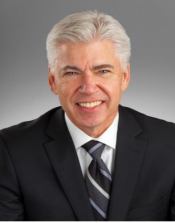 Paul F. Richard, Commissioner
Paul Richard is a retired health care lawyer and executive. In 2018, Paul retired from his role as the executive vice president of Sanford Health in Fargo, North Dakota. He was employed or affiliated with the organization for over 40 years. Raised on a farm in rural Cass County, North Dakota with 10 brothers and sisters, Paul began his career at St. Luke's Hospital, now Sanford Medical Center Fargo, in 1971 as a medical records clerk. After completing degrees in nursing and business economics at North Dakota State University, he transitioned to a new role as a quality review nurse. He received his juris doctor degree from the University of North Dakota in 1979, and joined Serkland Law Firm in Fargo where he practiced law for 20 years. Paul was appointed General Counsel of MeritCare Health System (now Sanford Health) in 1998, and he added further executive duties in 2007. When MeritCare Health System merged with Sanford Health of Sioux Falls, SD, in 2009, Paul was named Chief Legal Officer, a position he held until 2013 when he was named executive vice president of Sanford Health Fargo. As executive vice president, Paul was the Fargo market leader and was accountable for the entire Fargo market which encompasses the Sanford Fargo Medical Center and Sanford Clinic locations in the Fargo-Moorhead metro area. Sanford Medical Center includes three medical center campuses located in Fargo. Paul is licensed as an attorney in North Dakota, South Dakota and Minnesota. He is a member of the State Bar Associations of North Dakota, South Dakota and Minnesota and the American Health Lawyers Association. Throughout his career, Paul served on numerous boards, including the North Dakota Hospital Association, the American Hospital Association Regional Policy Board, Greater Fargo-Moorhead Economic Development Corporation, Tri-College University, Fargo, Moorhead, West Fargo Chamber of Commerce, Bethany Homes, State Bar Association of North Dakota (past president), State Bar Association of North Dakota Foundation, and the North Dakota Board of Law Examiners. He and his wife, Mary Jo, live in Fargo and have three adult children.
Medium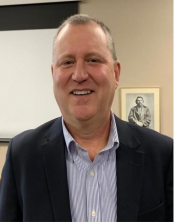 Dave Thiele, Executive Director
Dave Thiele was hired in January 2020 to serve as the Executive Director of the newly created Ethics Commission. Thiele retired from the North Dakota National Guard in the fall of 2019 after 33 years of military service. Prior to joining the North Dakota National Guard in 1995, he served in the U.S. Army for eight years as a Judge Advocate. During his 25 years of service with the North Dakota National Guard, he has served in a myriad of key positions to include United States Property and Fiscal Officer; Commander of the 164th Regiment Regional Training Institute; Director of Personnel (J-1); Staff Judge Advocate for the Joint Force Headquarters and Provost Marshal. From 2009-2010, he was assigned as the Command Judge Advocate for Kosovo Forces 12 along with nearly 650 North Dakota National Guard members supporting United Nations peacekeeping efforts in that region. Thiele is a graduate of the University of North Dakota, School of Law and the US Army War College with a Masters in Strategic Studies.
Medium
Other Staff:
Holly Gaugler, Office Manager
Allyson M. Hicks, Legal Advisor, Assistant Attorney General